ARTICLE
Outdoor steam humidifiers
17 January 2019
Condair's range of electric steam humidifiers now includes IP55 rated models suitable for outdoor installation.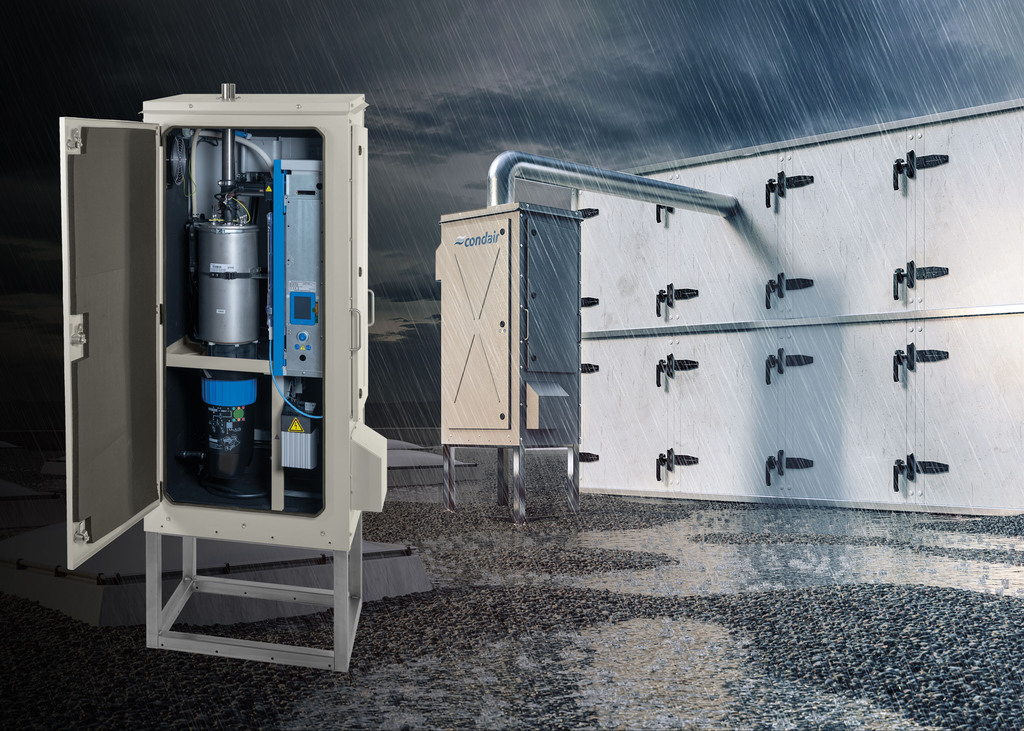 Rather than simply installing standard humidifiers inside a protective housing on a rooftop, the Condair RS resistive steam and Condair EL electrode boiler steam humidifiers have purpose-built IP55-rated casings. These are said to take up less room on a rooftop, be easier to install and incorporate lifting handles to make on-site transportation easier.
The enclosures incorporate a thermostat-controlled heater and fan unit to maintain internal temperature at an optimum level, with outside ambient conditions ranging from -20 to 40°C. An anti-freeze valve will ensure the humidifier completely drains should the unit experience temperatures of less than 6°C during periods of in-operation.
The new Condair outdoor humidifiers can be wall-mounted, allowing them to be attached to an AHU, or free-standing. Lockable doors are removable for easy access and optional internal lighting improves visibility for servicing and maintenance.
The Condair RS and Condair EL steam humidifiers inside the robust casing feature the latest touch-screen control panel which gives intuitive control over operation and reporting. A USB connection allows software to be updated and historic operational information downloaded into Excel.
The Condair RS resistive steam humidifier has a scale-management system that sees limescale detach from the heating elements and fall into a scale-collector tank. This can be occasionally emptied to remove scale from the system without the need for major maintenance downtime. The Condair EL electrode boiler humidifier has advanced water quality management that precisely maintains the mineral content of the boiling cylinder. This avoids the need for excessive flushing of hot water to drain and minimises limescale formation.
OTHER ARTICLES IN THIS SECTION