ARTICLE
Pre-fabricated pump house
13 June 2019
Grundfos has supplied the recently-opened Wallyford Primary School in East Lothian with fire protection equipment.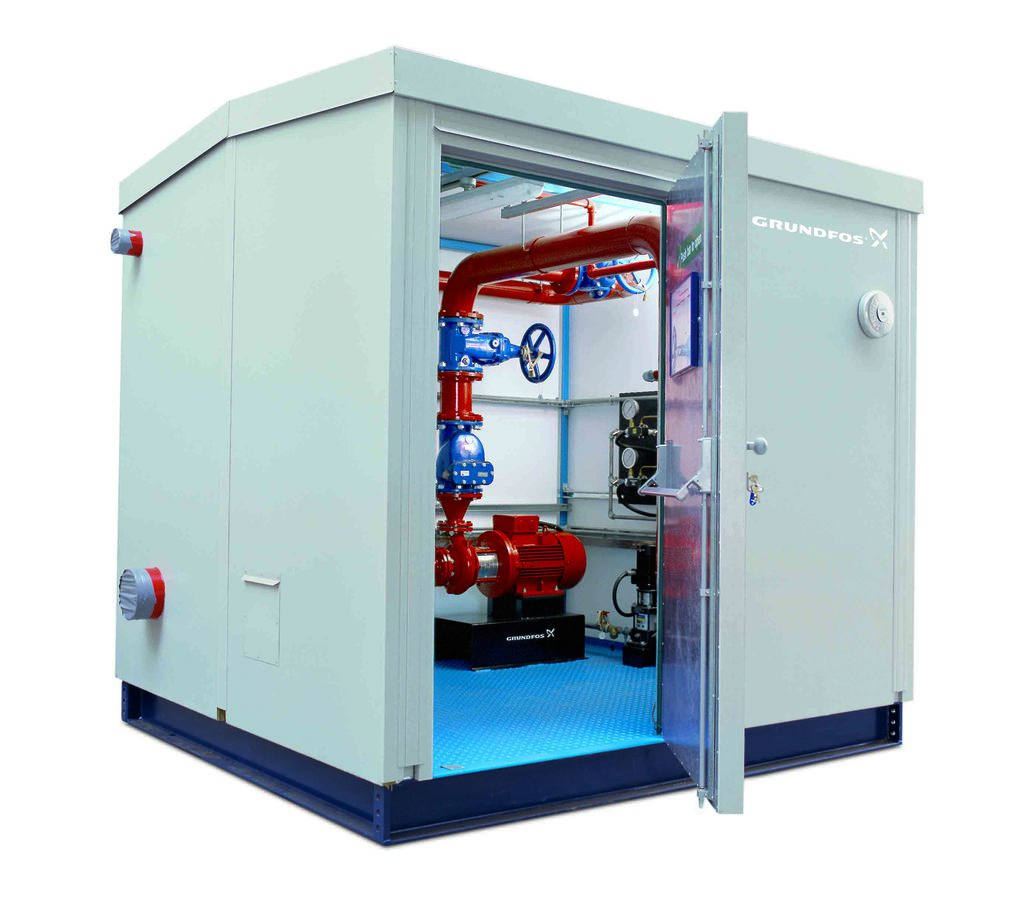 With 28 classrooms, an additional 4 nursery playrooms plus a library, all combined in a single modern unit, the school is ready to meet its School of the Future billing.
As you would expect, safety was an important factor that was integrated into every aspect, and Grundfos Pumps was delighted to assist with the specification and supply of a specialist pre-fabricated school pump house. The OH1-15 single electric packaged pump house is fully compliant with all standards and technical bulletins. With a compact footprint of 2 x 2.5m, units arrive on site fully commissioned and ready to plug 'n' pump.
Fire safety is something very much in focus these days and Grundfos is well positioned to meet a wide range of requirements – from compact domestic units, through ordinary and high hazard sets, FM/UL sets, and a wide range of hydrants and wet risers. All fire sets are built in the UK and are said to deliver a robust and cost-effective solution.
OTHER ARTICLES IN THIS SECTION