ARTICLE
Trucks boost steel storage
13 August 2014
Two more Sidetracker multi-directional lift trucks have been bought by steel stockholder, Abram Pulman and Sons, to increase storage capacity and reduce manual handling at its West Yorkshire premises.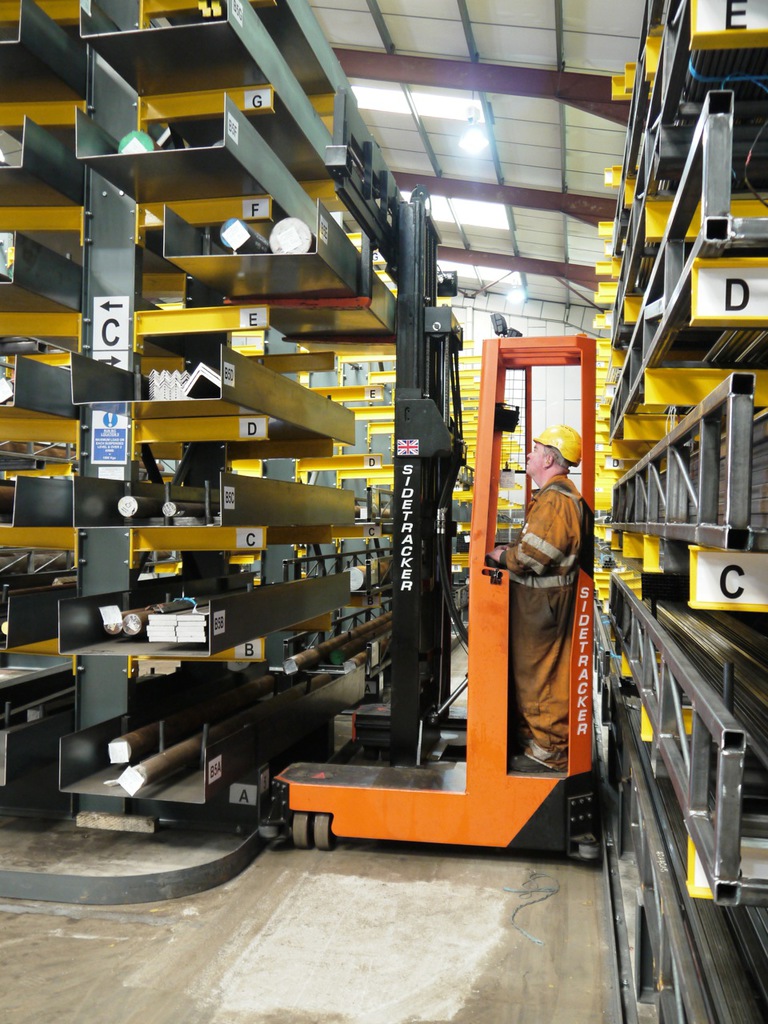 The company aims to provide a one-stop-shop service for engineering steel products, including plate, tube and bar in a wide variety of sizes, profiles and specifications, and the product range is being continually expanded to meet customers' requirements. On average some 600 deliveries are made every week to businesses within 50 miles of its premises, in addition to customer collections.
Apart from steel plate, which has been stored on cantilever racking and handled by a Sidetracker for the last 15 years, stock was previously stored on the floor and moved by a combination of cranes and manual handling. With no space to expand the premises, Abram Pulman has increased the amount of stock by installing narrow-aisle cantilever racking and buying two more Sidetrackers to handle it. The steel is stored in stillages with fork pockets, with the trucks designed to match the fork pocket positions.
One machine has been built to work in 1700mm stacking aisles with roller guidance and lift 3600kg at 400mm load centre to the full height of 5m, while the other is designed for 2150mm aisles and can lift 3500kg at 625mm load centre to 5.7m. Fork designs have been customised to suit the products being handled, one machine having two pairs of forks with a combination of manual and powered spread.
As with the company's original Sidetracker, the new trucks are able to travel in any direction and rotate on their own axes in order to minimise turning space. Twin electro-hydraulic motors automatically run singly or together as required via a high-torque hydrostatic transmission system to a single high-grip drive wheel. Stand-on operation gives drivers good all-round visibility, aided by CCTV that allows them to clearly see the position of the forks when handling loads at height.
OTHER ARTICLES IN THIS SECTION