ARTICLE
Heavy duty transporter
28 May 2015
A heavy-duty transporter system designed and installed by Sidetracker Engineering is providing a leading UK steel producer with safe, efficient transportation of loads weighing up to 12t in one of its North Yorkshire warehouses.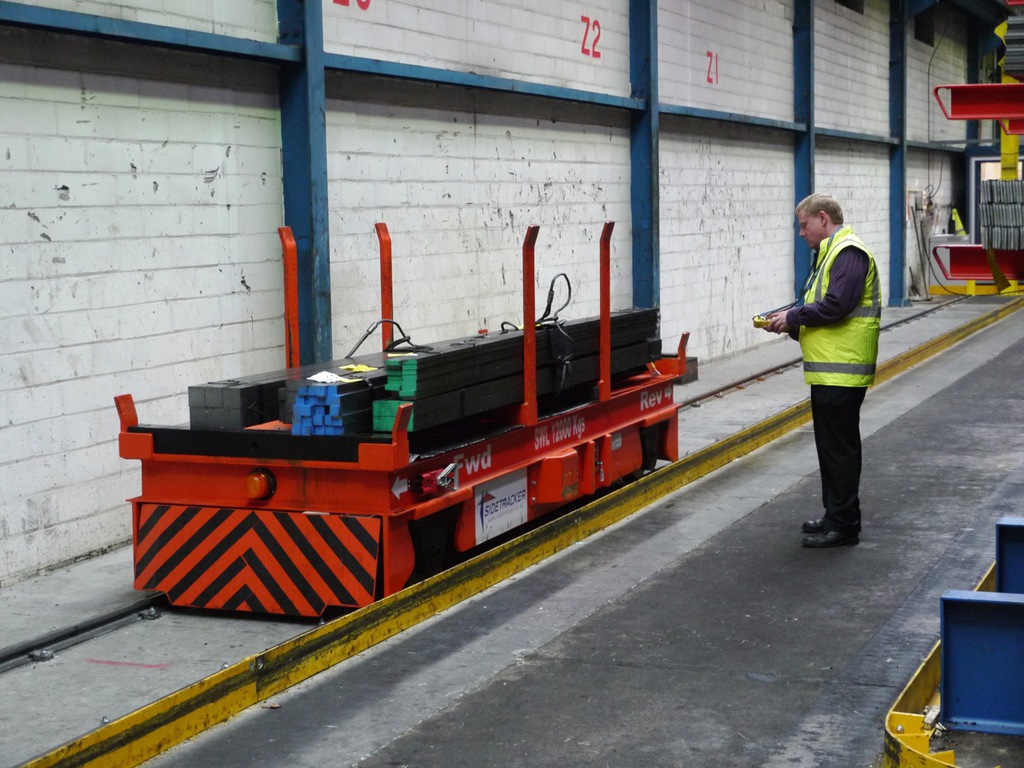 To increase stock-holding capacity for Bright Steels, the company installed additional racking and preparation facilities. The Sidetracker transporter has been designed to carry completed orders from the preparation to the despatch area, reducing the use of lift trucks. It runs on a 38m dedicated rail track at the side of the warehouse, and incorporates flanged wheels and pressure-sensitive buffers to ensure safe operation.
The equipment has a load-bearing deck of 4000mm x 1200mm with supports that hold loads securely in place and is controlled by an operator with a wireless hand-set. It is driven by twin power systems powered by a 24V high-capacity battery and linked to a pair of drive wheels directly coupled to hydraulic motors. The machine can continue to operate with only one power system, ensuring a high degree of reliability.
Sidetracker powered platforms are manufactured to customer specification and can be rail-mounted or free-ranging.
OTHER ARTICLES IN THIS SECTION