ARTICLE
Reuses heat from flue gas
12 September 2014
Schwank has launched tetraSchwank, an energy saving system that combines heat recovery and condensing technology to capture and reuse heat from flue gas.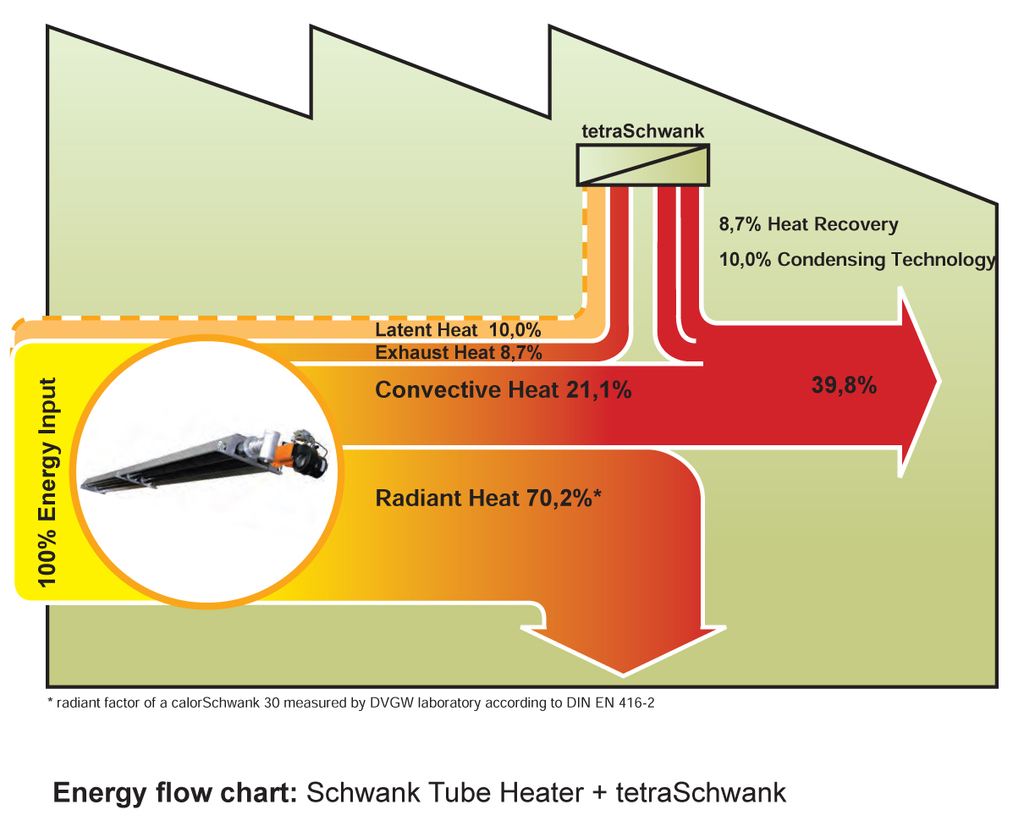 Incorporating intelligent heat control, tetraSchwank works in combination with Schwank's energy efficient tube heaters, forming an integral part of the flue gas tract. This low-cost stainless steel heat recovery system, measuring 4700 x 200mm and weighing 31kg, is able to exploit flue gas heat without requiring any intermediate heat storage capacity or medium, contributing financial and environmental benefits through maximising energy efficiency.
With a connected load of max 40kW, tetraSchwank recovers heat energy from flue gas emissions through a fan-assisted counterflow process of condensing technology.
The recovered heat is immediately reintroduced into the building. Suitable for medium to low height buildings, tetraSchwank is said to be able to achieve an increase in heating output of up to 110%.
Steve Sherman, managing director of Schwank UK, comments: "The significant cut in heating system operating costs means that the system can deliver a quick pay-back after installation. This 'free' flue gas energy source that would otherwise be wasted is now brought into the energy efficiency equation."
OTHER ARTICLES IN THIS SECTION