ARTICLE
Processing streamlined
01 December 2014
Tata's steel distribution centre at Redcar has invested over £1.5m in special cranes from Street Crane Company to improve order turnaround. The Teeside depot refit includes the installation of four 12t SWL overhead travelling cranes of a radically different design that will significantly improve material processing and speed of delivery to customers.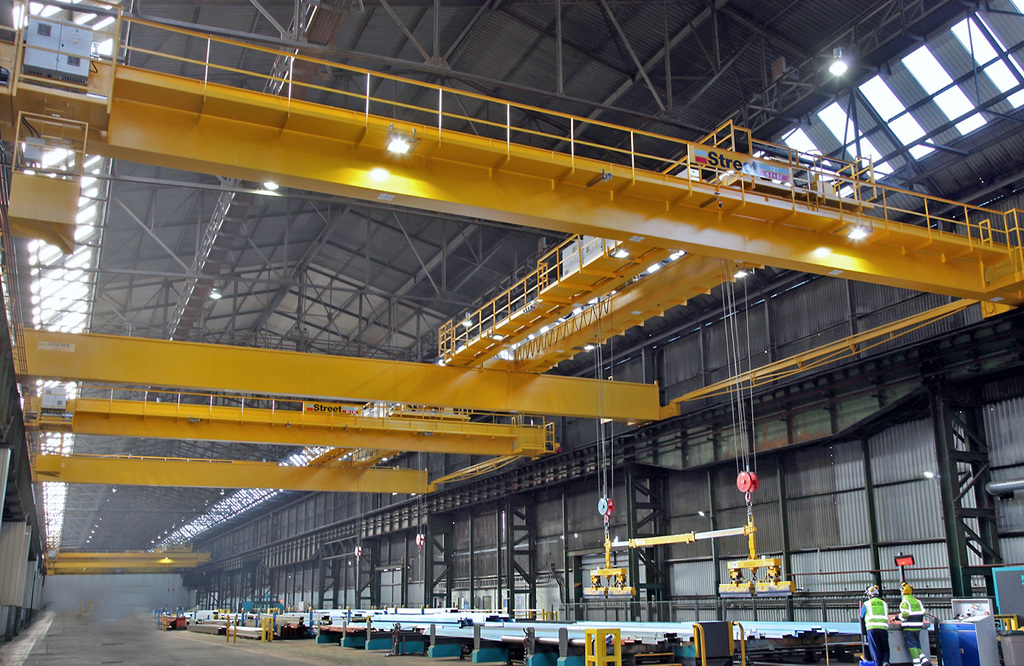 Street Crane's sales director, Chris Lindley-Smith, says: "The high rates of material flow and particular processing needs demanded a more innovative crane configuration. Four cranes have been provided of double bridge design, where two linked beams span the 20m bays and on these is fitted a 27m crane bridge, bearing twin six tonne hoists. This permits zoned north/south and east/west material flow allowing steel to be brought into the processing bay, with transfer through the shot blast and painting processes before the finished steel is shipped out to customers."
The twin six tonne hoists on each crane can be operated singly or in tandem for heavier or awkwardly shaped loads giving additional stability. All hoists have magnet lifting from Walker Magnetics.

OTHER ARTICLES IN THIS SECTION