ARTICLE
Safety & performance
13 December 2013
As part of a major upgrade by Babcock to the Rosyth Dockyard, new overhead travelling cranes (OTC's) have been built and installed by Street Crane Company.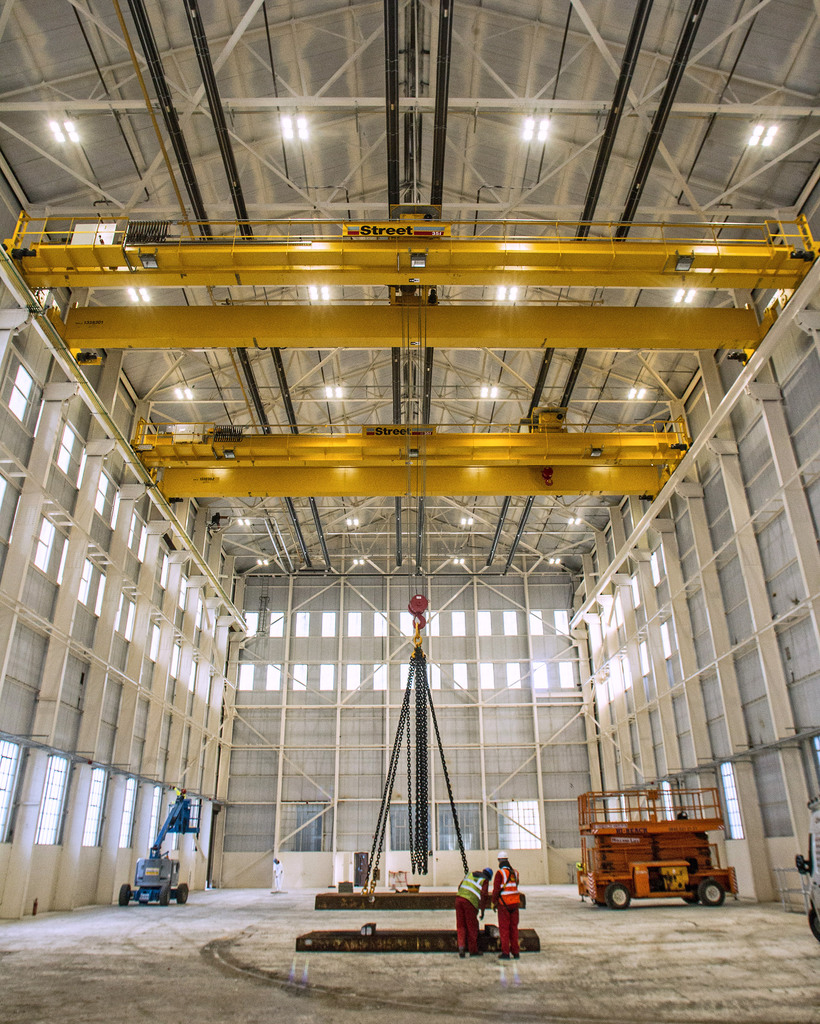 Eight old overhead cranes have been removed and replaced by 19 high specification cranes, which ensure more efficient and flexible mechanical handling and lifting, with modern standards of safety and performance.
All cranes are of double girder construction and benefit from a combination of Street's advanced ZX hoists and VX custom-built hoists. Capacities range from ten to 35t safe working load.
For optimum stability all crane motions are controlled by variable frequency inverter control which offers smooth step-free drive acceleration and deceleration characteristics.
OTHER ARTICLES IN THIS SECTION