ARTICLE
Oil-less rocking piston compressor
28 November 2014
The Gast Group has launched two re-engineered oil-less rocking piston compressors and vacuum pumps which, the company claims, are quieter, more durable and suitable for virtually any application.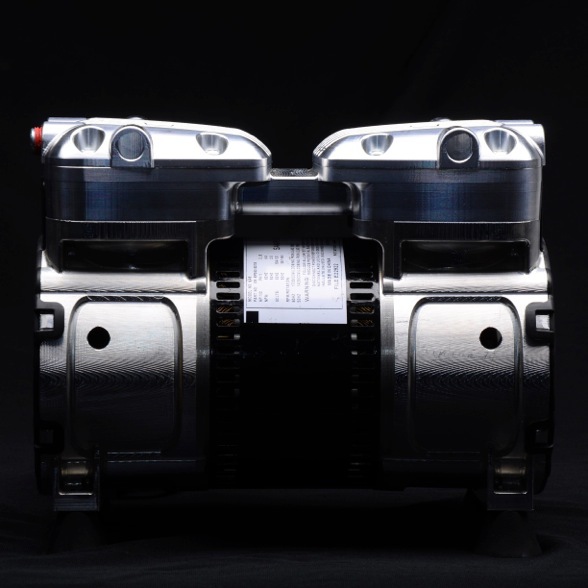 The new 86/87R Series extends the company's range of rocking pistons and features a new design with a patented crossover chamber design. This causes air to decelerate as it enters the crossover and accelerate as it exits, which is said to dampen the sound and optimise performance, while delivering a wide range of pressure level options. The result is a rocking piston that reduces noise output by more than 5 decibels compared to previous models and delivers higher pressures, a longer life and greater application flexibility.
As a result of this re-engineering, the 86/87R Series features universal dual voltage motors for worldwide operation and its design and construction is said to contain fewer components and to cause less friction. It has a low exhaust temperature for greater reliability and durability throughout the life of the product.
For OEMs, the new single- and twin-cylinder 86/87R Series features common port locations, additional side ports and can easily retrofit into existing footprints, making it a smart and flexible solution for medical, laboratory, printing, material handling, transportation, food and beverage, environmental and general industrial applications.
Despite its compact size, the 86/87R can reach a maximum pressure of 8.6 bar as standard, with the single-cylinder version providing up to 65lpm maximum airflow, and the twin-cylinder providing 150lpm. Vacuum pump versions are designed for operation down to -930 mbar. Bespoke compressor models are available on request.
OTHER ARTICLES IN THIS SECTION