ARTICLE
Cool & gentle charging
12 September 2015
The animal housing and feeding system specialist, Big Dutchman AG, uses Fronius Selectiva battery charging systems to provide its 59 strong forklift fleet with a reliable and cost effective source of energy.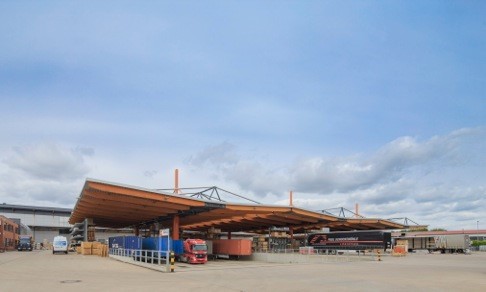 The devices ensure ultra cool and gentle charging while greatly extending the service life of the traction batteries thanks to the innovative Ri charging process. Each device has an output of eight kilowatts and is suitable for batteries with a voltage of 12 to 80V.
A clearly visible LED strip on each battery charging system displays the status of the connected battery and a precise, real-time battery charging system display also shows which battery has been fully charged for the longest.

OTHER ARTICLES IN THIS SECTION