ARTICLE
Machine tools
29 March 2016
XYZ Machine Tools will be showing 18 machine tools at MACH 2016, including ProtoTRAK controlled mills and lathes, machining and turning centres, an LPM (Lean Production Machine) and 2-OP machines.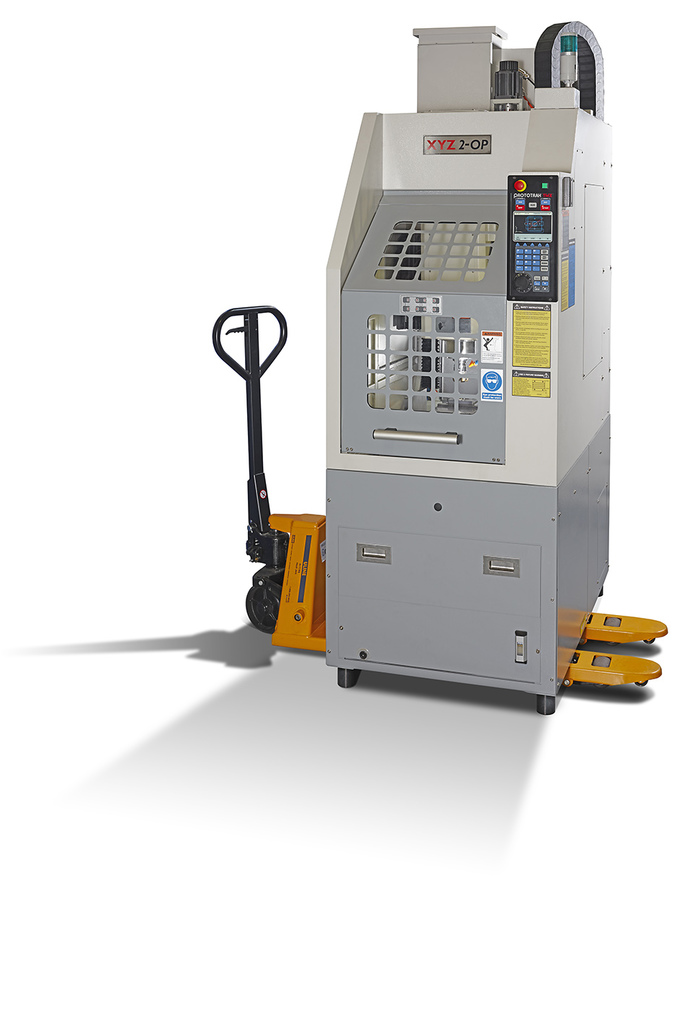 Machines on show include ProtoTRAK controlled range of turret and bed mills ranging from the XYZ EMX, to the largest machine in the range the SMX 5000. This mix of turret and bed mills provide the option of manual operation or, CNC control via the ProtoTRAK system, with up to three-axes capable of being precisely controlled.
The ProtoTRAK lathe range is represented by the SLX 1630, SLX 355, SLX 425 and SLX 555, with between centre distances of 760 mm through to 3000 mm with swing over the bed ranging from 360 to 560mm. Completing the ProtoTRAK line up are the XYZ LPM and XYZ 2-OP machining centres. Both help to maximise spindle run times and improve overall manufacturing efficiencies.
XYZ will also show a cross-section of its CNC machining and turning centres, fitted with Siemens control system. The machining centres range from the small, but highly capable MiniMill 560 with its 15hp/8000 revs/min spindle and axis travels of 560 by 400 by 500mm through to the heavyweight XYZ 3010 VMC, which weighs in at 25t and has axis travels of 3000 by 1000 by 800mm (xyz). The turning centre range features the small, but highly capable Compact Turn 52 as the entry level machine, with a 20hp spindle and a footprint from just 1700 by 1780mm, through to oil-country lathes with up to 16,000mm between centres and swing over the bed of 2200mm. Stand 5661
OTHER ARTICLES IN THIS SECTION