ARTICLE
Heavy duty mains angle grinders
02 August 2016
Makita has introduced six new heavy duty mains angle grinders in 110v and 240v formats, each with a 2000w motor; three machines have 180mm diameter wheels and three have 230mm wheels.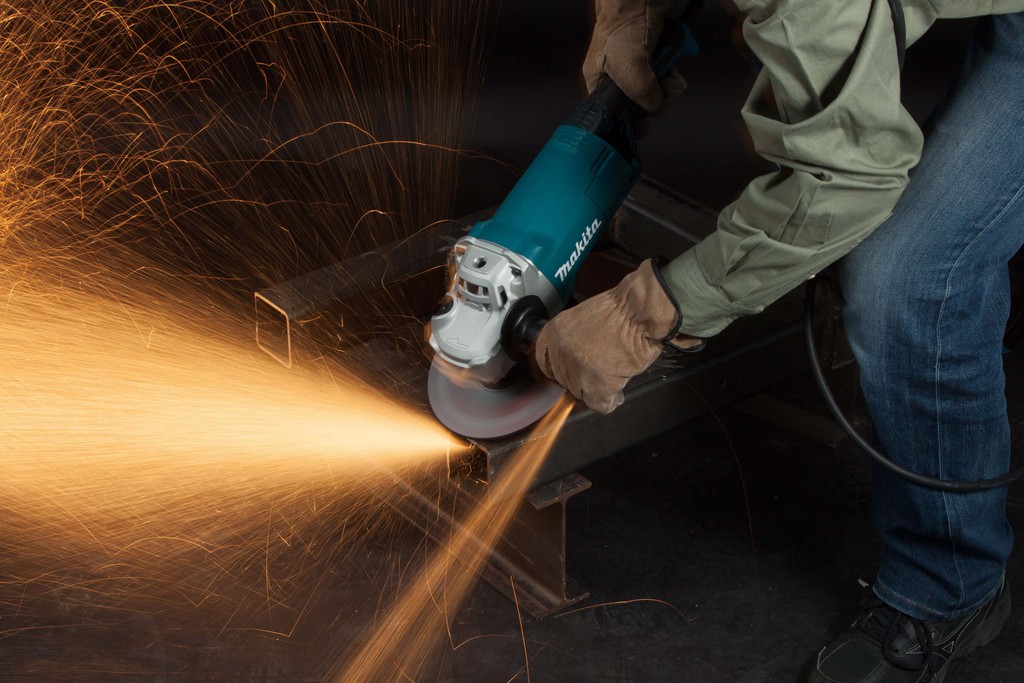 These machines have durable motors for heavy duty operations and a rigid motor housing. Each has a flat top surface which keeps the machine stable when the wheel is being changed.
These grinders have an overall lighter weight design; a new style of side-grip that provides better machine control and operator comfort, and a newly designed spindle lock which makes it easier to lock the wheel for changing when the operator is wearing work gloves.
The Makita GA7060, GA7060R and the GA7061RX02 will accommodate wheels up to 6.5mm thick and run up to 8500rpm. The GA7060R model features the Makita Soft Start torque control electronics and Anti Restart protection. This requires the operator to switch off the machine if the power source has been cut, eliminating the risk of the machine restarting without the operator being in full control. The GA7061RX02 model also includes these features plus the SJS2 Super Joint drive system that reduces vibration to 7.0m/s² when grinding and to 2.5m/s² when cutting. The range weighs from 5.3 to 5.5kg for the GA7061 model.
The three models in the Makita 230mm angle grinder range, the GA9060, GA9060R and GA9061RX02 models, will run up to 6,600rpm and carry the same high specification features as the smaller models with an even lower maximum vibration rating of 6.5m/s² when grinding.
Makita has a comprehensive range of top quality grinding wheels and sanding discs to compliment the high performance of these new, heavy duty grinders.
OTHER ARTICLES IN THIS SECTION