ARTICLE
Tool range expanded
19 September 2013
Makita continues to expand its power tool range with the introduction of further tools of particular importance to the metal working industries.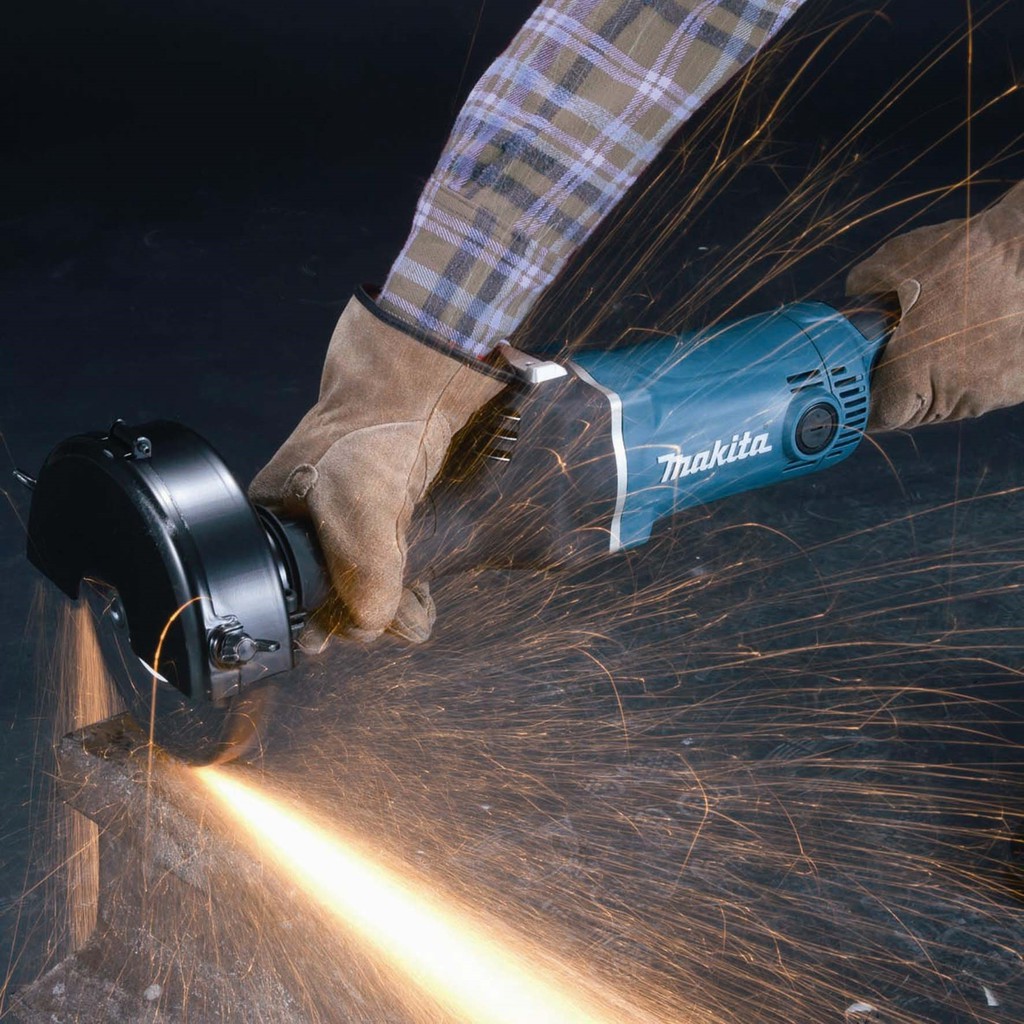 The new Makita 9564PZ and 9565PZ mains angle grinders are available in 110 or 240v format, are powered by 1100W motors and run up to 12,000 rpm. Both have paddle switch controls with lock-on facility for comfortable use over long periods and are fitted with the Makita Super Joint System that disengages the transmission should the grinding wheel get jammed while in operation and alleviates gears stripping under load.
New to the Makita inventory are two versions of straight grinders that are expected to prove useful for the heavy iron fabrication trades for removing substantial amounts of metal, or to clean or shape heavy duty steel sections. The new Makita GS5000 and GS6000 feature the motor housing and handle section from the GA9050 230mm heavy duty angle grinders. A new, ergonomically designed front barrel carries a rubberised handgrip cover to give comfortable two-handed control.
The Makita GS5000 carries a 125mm grinding wheel and the GS6000 features a 150mm wheel. Both have a half-diameter wheel protection cover, are powered by 750watt motors and will run up to 5600rpm and weigh just 5kg.
The latest versions of Makita's metal nibbler and metal shears now have increased power with 710watt motors. The new Makita JN3201J nibbler has maximum cutting capacity of 3.2mm in mild steel, 2.5mm in stainless steel and 3.5mm in aluminium. The new Makita JS3201J shear will cut 3.2mm in mild steel, 2.5mm in stainless steel and 4mm in aluminium. A new protector design enables smooth cutting without the risk of damage to the motor body. The minimum cutting radius is a useful 50mm.
OTHER ARTICLES IN THIS SECTION