ARTICLE
Battery information and management system
17 July 2016
Fronius, an expert in battery charging technology, has developed an intelligent solution for forklift truck operators to improve the utilisation of traction batteries – the Cool Battery Guide Easy information and management system.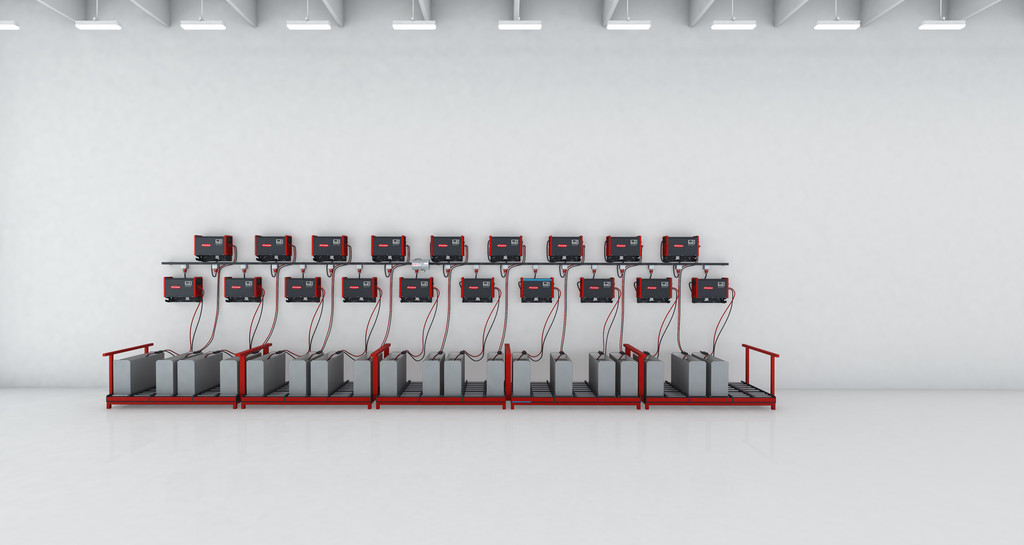 A control unit processes the signals of the individual Fronius Selectiva battery charging systems, while a blue LED strip on the unit itself shows the user which battery has been fully charged for the longest and is therefore the coolest, intuitively guiding the user to the correct battery. Incorrect selections made by employees are avoided. In addition, an alarm signal can be output if the wrong battery is taken. More effective utilisation improves the chemical properties of the battery and ensures maximum capacity and performance for as long as possible. Up to 1500 charging cycles are possible during normal operation under these conditions.
The intelligent battery management system from Fronius extends the service life of the traction batteries, thereby reducing the operating costs. As the user always has access to a fully charged battery, constant availability of the forklift truck fleet is guaranteed. Fronius says that, in some cases, Cool Battery Guide Easy can also reduce the pool of back-up batteries needed: for example, 20% fewer back-up batteries can be used for a fleet without any impact on forklift truck availability.
OTHER ARTICLES IN THIS SECTION