ARTICLE
Latest label printer
14 October 2019
The new UNIFLEX ULS.2 label printer can be used by manufacturers of hose assemblies and in repair workshops to colour-code labels, thereby helping to ensure that hoses and other system components are replaced as part of regular maintenance operations before wear and tear damage occurs.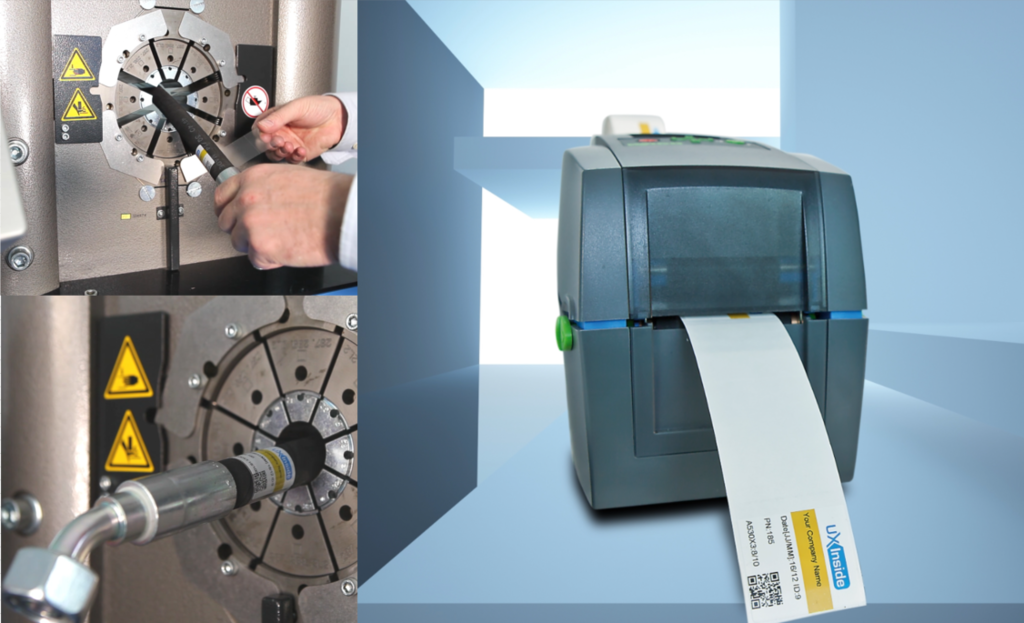 The label printers are operated via the touch screen of the UNIFLEX control C2 or wirelessly via an optionally available App on the user's smart phone or tablet.
Labels are available in two different widths. Both come in transparent, pre-printed foil made of high stability, high-performance vinyl that has been specially developed for optimum adhesion on rubber surfaces and thermoplastic hoses.
To ensure a long service life, the labels are UV-resistant. Another benefit is that the manufacturer`s mark can be added as an advertising measure.
OTHER ARTICLES IN THIS SECTION