ARTICLE
Latest crimper
03 July 2018
The HM 665 is part of the crimper range from Uniflex. It is said to combine high productivity and quality with outstanding ergonomics and a long service life.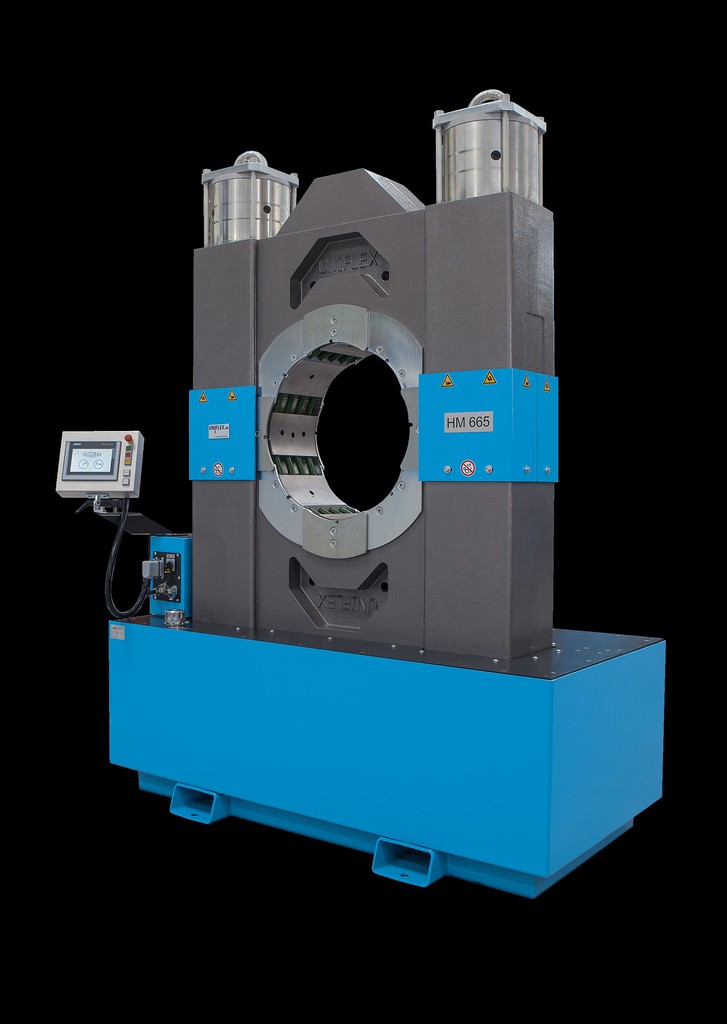 The machine offers an opening stroke of more than 180mm and an opening diameter of 580mm (without dies). It can be used to crimp industrial hoses up to 12in with ANSI flanges and pipe fittings to 16in without having to remove the dies. The fixed 6-o'clock die and the 250mm long bottom die make workpiece positioning easy.
In addition to hydraulic hoses, the machine can be used to join reinforcing steel, steel cables, ropes and insulators with forces to 6000kN. The HM 665 is controlled through the tried and tested Control C.2, the company's bespoke control unit.
OTHER ARTICLES IN THIS SECTION