ARTICLE
Universal pipe bender
29 March 2019
Bending pipes and hydraulic pipelines with wall thicknesses to 2.5mm and outside diameters from 6 to 20mm is said to be a breeze using the UBM 6-20 from Uniflex.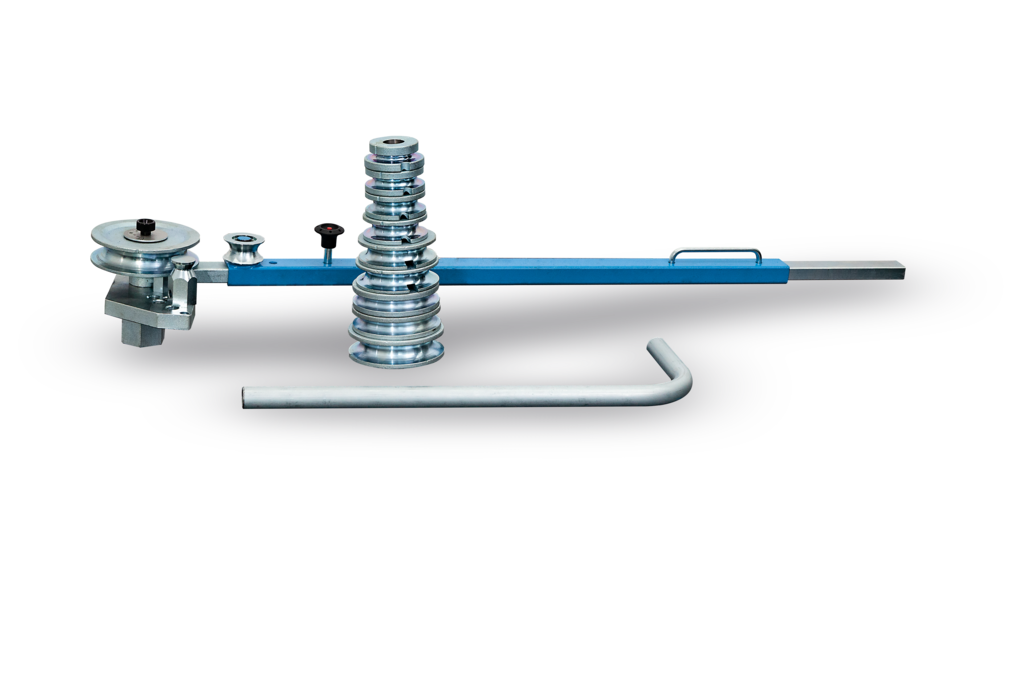 With a robust frame and hexagonal retainer, it can be secured in any vice and enables bending of even strong pipes. Its various adjustment options and telescopic arm ensure bends without any out-of-roundness and corrugations. A bending radius of 19-40 mm can be preset easily thanks to the integrated angle display – up to 180°. Bending processes can be performed effortlessly in just one step.
The universal manual pipe bending device is supplied with a set of nine bending rolls for different sizes and radii as well as an extendable telescopic hand lever for maximum leverage – for pipe wall thicknesses of up to 2.5mm. A notable feature of the UBM 6-20 is its narrow design, which makes multiple bends at very short distances possible.
For bending, the workpiece is positioned between the guide bush, one of the bending rolls, and the supporting pin. During the bending process, the lever arm with the attached adapter and telescopic arms is moved in a clockwise direction until the required bending radius is reached. The bending radius can be read easily on the angle display. Then the lever arm is opened in an anticlockwise direction to remove the workpiece. All that is needed when using the UBM 6-20 is a stable workbench with a sturdy vice.
At 15 kg and measuring 870 x 170 x 130mm, the UBM 6-20 can be used for mobile bending operations.
OTHER ARTICLES IN THIS SECTION