ARTICLE
Cabinet & cooling
08 July 2013
With its well known brands Hoffman, Schroff and McLean, Pentair offers its customers a complete package for industrial applications comprising the flexible Hoffman PROLINE cabinet platform and McLean V-series air conditioners.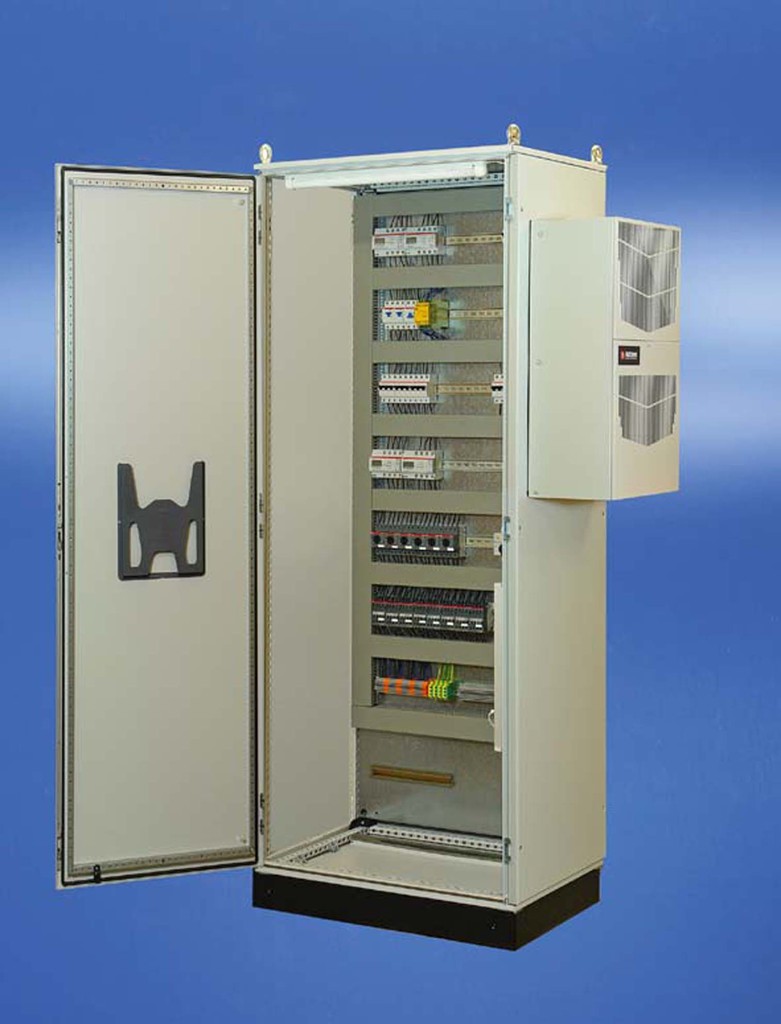 The result is fully-matched, all-round protection of electronic systems from all environmental influences and all from a single source.
The flexible Hoffman PROLINE industrial cabinet platform is based on a welded steel rack. A seamless foam seal and patented locking system protect components within from dirt, dust, moisture and other harmful substances found in industrial environments. The cabinets come in various sizes and conform to international standards such as UL 50/508A, NEMA/EEMAC, CSA, VDE and IEC 60529.
In addition to ordering pre-configured cabinets from stock, customers can configure an individual cabinet from a selection of components at no extra cost. Combined with ServicePLUS, it is possible to freely select additional cut-outs for fitting the air conditioner at no extra cost. In addition, customers may choose from a total of 21 different RAL colors at no extra charge for rack, plinth and cladding elements.
V-Series air conditioners have been developed for effective cooling of industrial applications. This series of cabinet wall-mounted devices offers a wide range of functionality with cooling capacities from 400W to 2kW. They offer a high degree of reliability and energy efficiency, together with ease of installation, maintenance and upkeep.
OTHER ARTICLES IN THIS SECTION