ARTICLE
Tandem hoists promote safety
01 October 2013
Hot-galvanising company, Helling & Neuhaus, in conjunction with Terex Material Handling and with input from the industrial employers' mutual insurance association, has developed a solution which allows operators to work beneath suspended loads.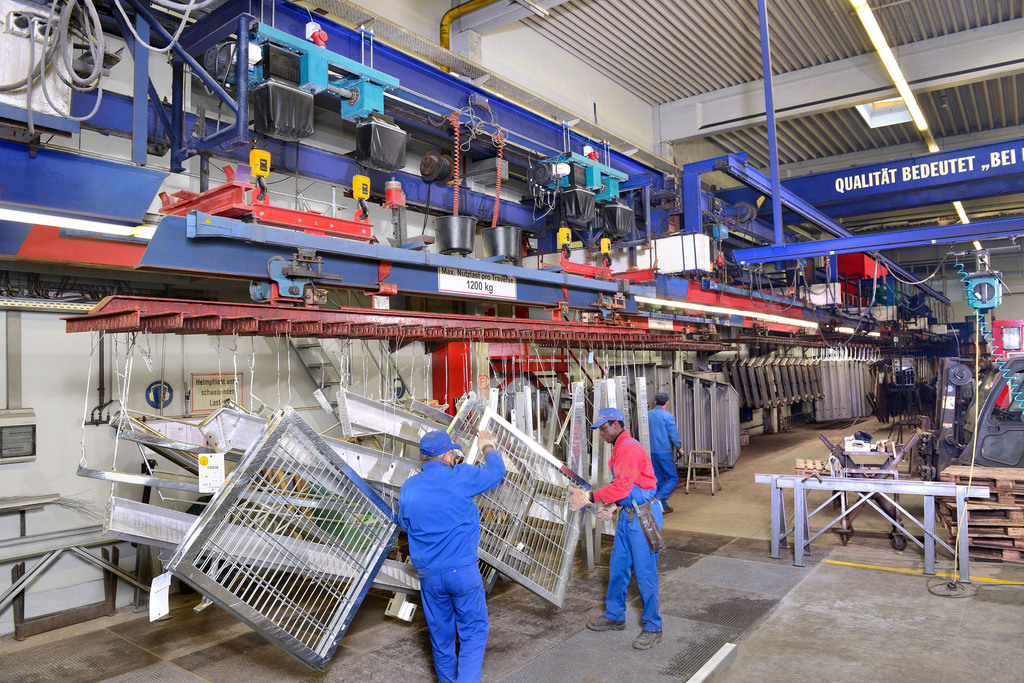 The lift and lower sections of the two Helling & Neuhaus conveyor lines have each been equipped with two Demag double chain hoists, which are connected by means of a tandem control system.
According to the manufacturer, this concept, which satisfies the requirements of BGV D8 Plus hoists, is an innovative solution, which provides maximum safety for a wide range of industrial applications.
OTHER ARTICLES IN THIS SECTION