ARTICLE
Ready for winter?
25 November 2013
Enclosure heaters can prevent the temperature of delicate electronic equipment from falling to a level at which condensation occurs and is arguably as important as providing cooling during warmer periods.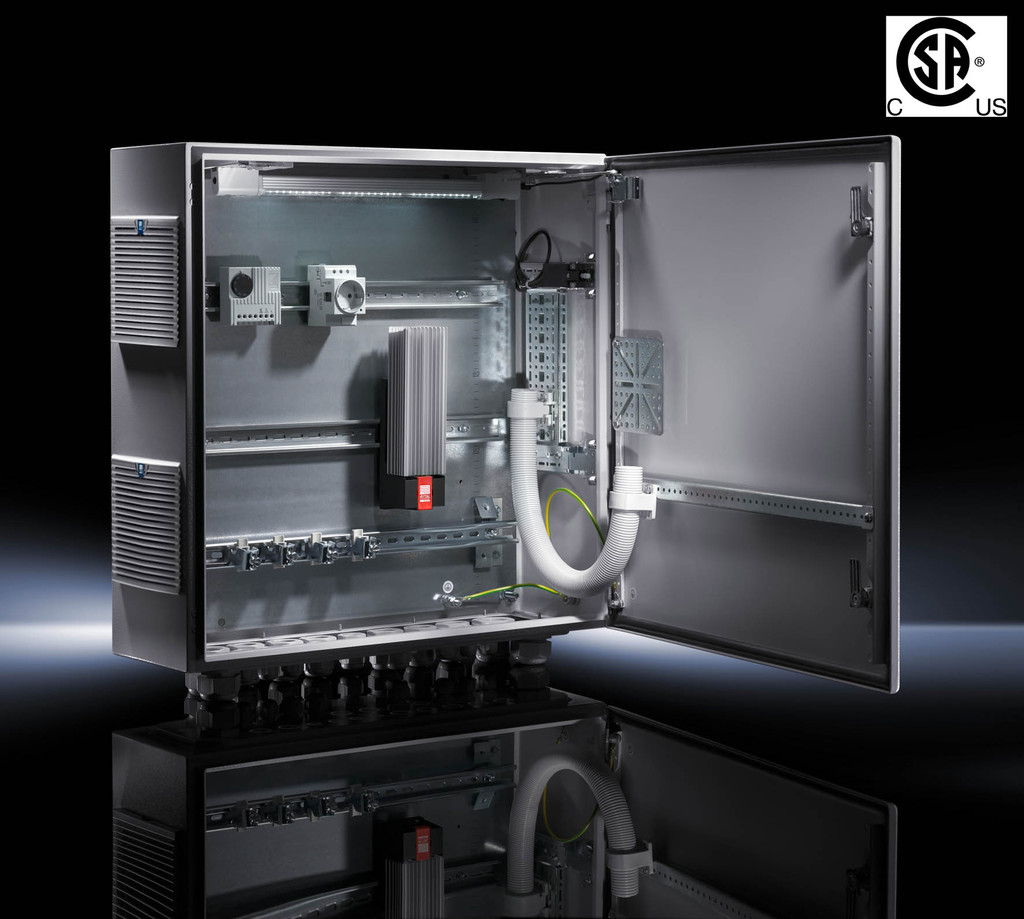 Rittal's enclosure heaters with fans have capacities in the range 250 to 800W; smaller heaters, without fans, have an output range of 10 to 150W. Providing a high level of energy efficiency due to the incorporation of self-regulating positive temperature coefficient (PTC) technology, the heaters benefit from a development using computational fluid dynamics and a compact physical size that belies their heating performance.
Positioned anywhere inside the enclosure, the heaters may be snap-fastened onto 35mm support rails or screw-fixed onto TS 8 punched frame sections. Quick and easy assembly is completed using clamp-type wiring terminals.
OTHER ARTICLES IN THIS SECTION