ARTICLE
Up-to-date training essential
17 December 2014
Forklift truck training accrediting body, RTITB, is advising businesses to ensure forklift operation supervisors have up-to-date training. It believes that many supervisors are unaware of their accountability.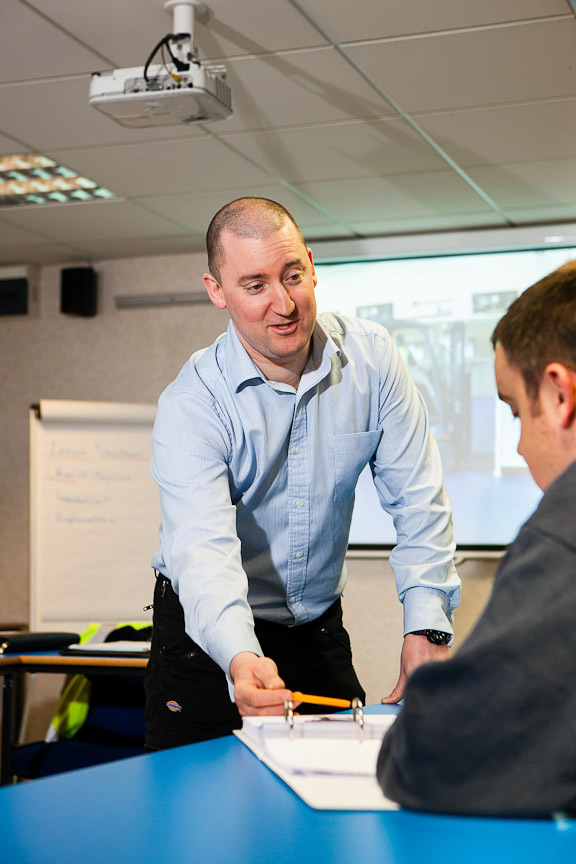 Laura Nelson, operations director, RTITB, says: "Whilst there is a certain amount of responsibility placed on the forklift operator, it is up to management to oversee the operation. This helps to avoid accidents in the workplace and also prevents potential damage to valuable stock or equipment."
RTITB's supervisor training courses are designed to teach managers and supervisors an understanding of their statutory responsibilities with regards to lift truck operations. These courses also ensure that management adheres to PUWER, regulation 9b and other associated legislation.
RTITB's management training courses take just one day to complete and, providing that the premises meet relevant legislation and safety requirements, the course can be carried out at premises acrossIreland and the UK.
"Another challenge is that many supervisors have never been drivers themselves," says Laura Nelson. "A high level of concentration is required to operate efficiently, accurately and safely and, as supervisors are not required to undergo operator training, they may not always be able to identify good or bad practice."
Supervisors who have attended an RTITB training course are trained in how to properly communicate with their team members, in order to maintain a flow of information about safety to operators and management. The course also covers such topics as statutory responsibilities, management of health and safety, PUWER, LOLER (Lifting Operations and Lifting Equipment Regulations), the design and limitations of equipment and associated equipment (including attachments) used and the maintenance and inspection of equipment.
These skills are important for the safe and effective operation of materials handling equipment and accredited training and supervision is the most effective way to ensure proper safety precautions in the workplace. As with other roles in the workplace, supervisors should be monitored and assessed to ensure standards are maintained.
OTHER ARTICLES IN THIS SECTION