ARTICLE
Robot builder provides career signpost to STEM students
24 July 2015
Fourteen secondary students from two schools in Colchester got the chance to showcase their robotic skills during an open day at Pacepacker Services. During a tour of the Essex-based factory, the students were encouraged to investigate the exciting range of career opportunities that STEM study opens up to them.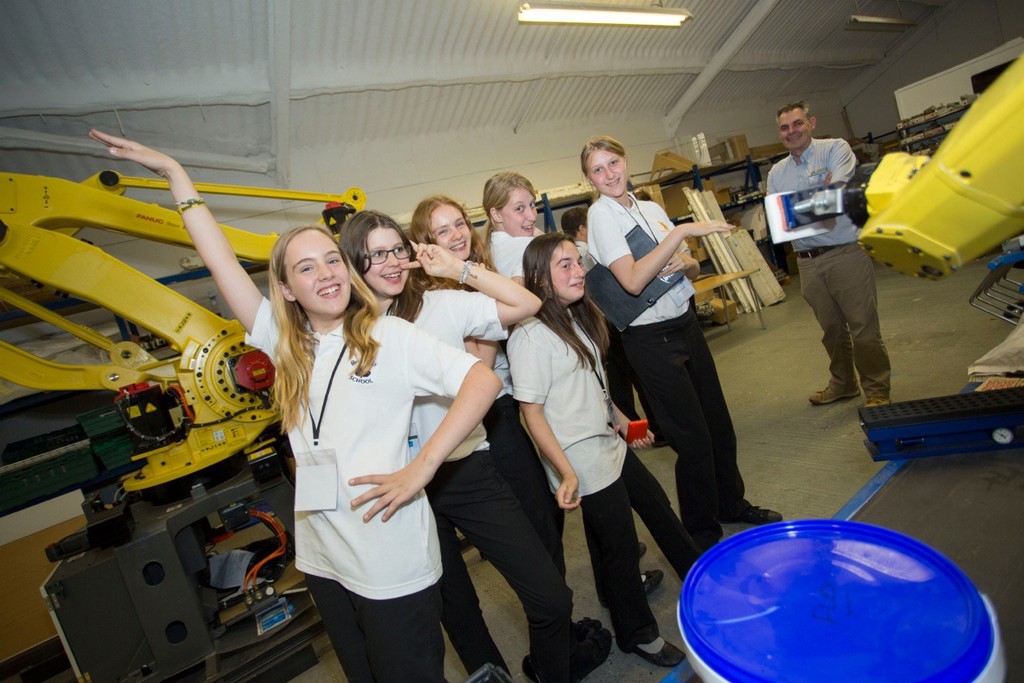 With senior people from three of the UK's top robotic engineering companies in attendance, including Pacepacker's collaborators – Festo and FANUC – they were able to get a varied perspective on engineering career pathways within the packing industry.
With the global advanced manufacturing market predicted to double in size to £750 billion by 2020, largely driven by developments in robotics and 3D printing, the ability to translate digital design into real-world production are set to be some of the most important skills in the future according to a 2015 report by UKCES. Like many in the sector, Pacepacker is keen to demonstrate the ladders of opportunity and the types of roles that will be in demand.
Pacepacker's very own award-winning apprentice success story Andrew Lufkin explained to the captive audience why he chose 'on-the-job' training with Pacepacker over university fees: "Apprenticeships are an eye opener to the working world. It's taught me discipline, punctuality, how to prioritise, and accountability."
Students were also able to quiz graduate and mechanical design engineer, Andrew Westrop, who took the university pathway: He said: "It's exciting to be part of such an innovative engineering team and I enjoyed sharing my experiences with the students."
As part of the experience Pacepacker introduced the students to Solidworks software which the company uses to create prototype robot designs. An alternative to CAD software currently used by the students, Solidworks enables designers to be more innovative whilst also applying their STEM skills. Seeing how swiftly the students took to the technology, Pacepacker on the spot agreed to sponsor the first year's Solidworks license for both school's robotic groups.
Throughout the day the students were encouraged to get hands on with some of the newest technology, including operating a FANUC robot arm, Festo end effectors (the robot's hand) and a Pacepacker Blu-Robot (a second-user reconditioned unit).
Commenting on the success of the day, host Dennis Allison, MD of Pacepacker emphasised: "Everything starts with an idea and STEM subjects are used throughout the entire process, from design through to installation. It was a pleasure to see how inquisitive these young students' minds are and how fast their skills are developing. For a growing company like ours it's reassuring to see so much fresh engineering talent in the pipeline."
* https://www.gov.uk/government/uploads/system/uploads/attachment_data/file/439270/150626_AM_SLMI_report.pdf
OTHER ARTICLES IN THIS SECTION