ARTICLE
Versatile belt sanders
24 October 2017
The CP5080 range of belt sanders have an interchangeable arm system, enabling the tools to be used for a variety of applications.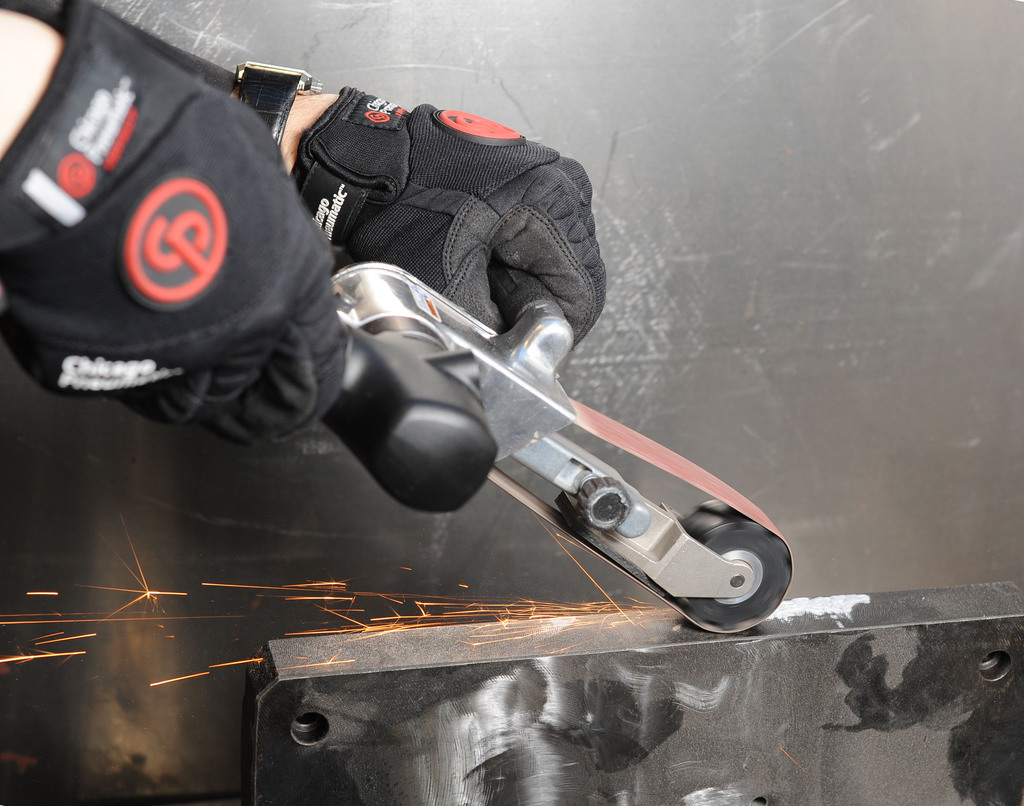 For precise work in limited access spaces, the CP5080-326D12 offers a solution as its suitable for sanding, grinding, and finishing edges, grooves, and corners.
If there is an assortment of material removal tasks to cover, then the CP5080-4200D24 model may be a suitable choice as it covers a range of applications. It lends itself to sanding, filing, weld cleaning, turbine reworking, cleaning, and finishing of all metal components. Another option for finishing applications is the CP5080-4200H18 model with 0.5hp and 1/2 x 18in belts; this tool works well in tight areas for deburring and finishing.
Finishing for example can be carried out using the sliding pad for edge operation. Alternatively, the belt side is suited to round surfaces whilst the use of the front roller enables flat surfaces operation. These ergonomic Chicago Pneumatic belt sanders have a light and compact composite body.
OTHER ARTICLES IN THIS SECTION