ARTICLE
Four-axis palletising robot
16 November 2017
Industrial automation solutions provider FANUC UK has launched its fastest four-axis palletising robot yet.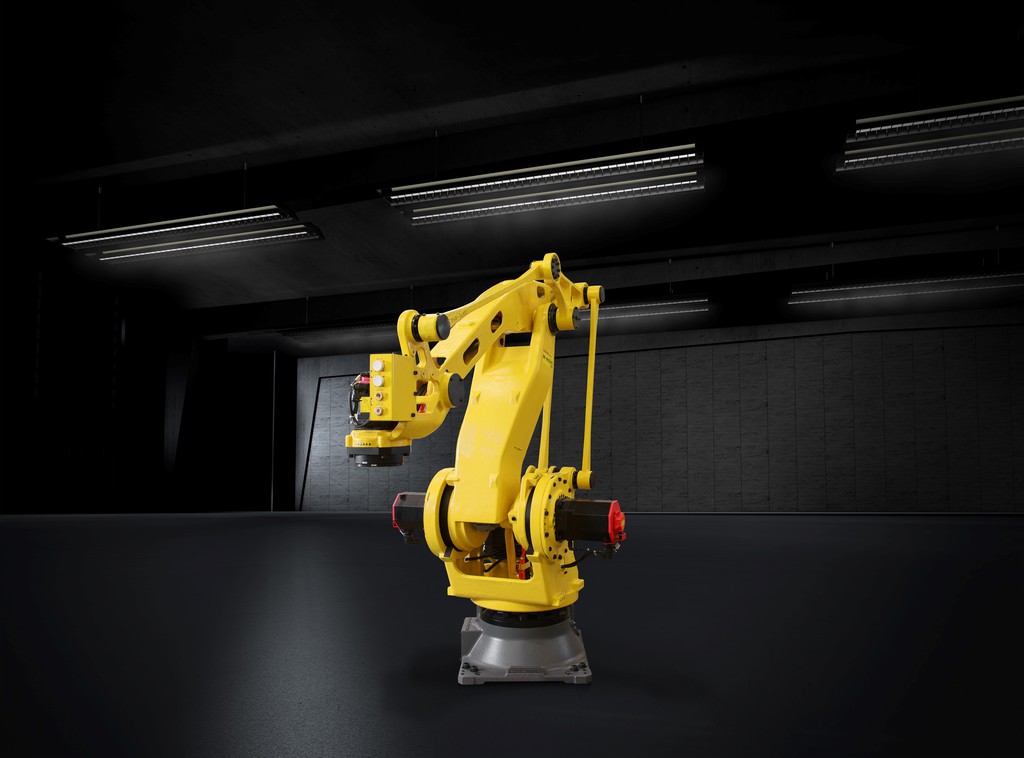 The M-410iC-110, which is based on the FANUC M-410 industrial palletising series, can achieve a throughput of 2200 cycles per hour and is capable of high-motion performance within a working range of 2400mm.
Its compact design makes it suitable for palletising applications in a restricted workspace, such as end-of-line palletising or in-the-line integrated transfers. The robot boasts high-quality kinematics, with a payload of 110kg, a horizontal maximum reach of 2403mm and a maximum palletising height of 2238mm.
FANUC also provides several palletising software programs, enabling the robot to perform accurately and consistently, with little to no operator interference required.
The PC-based PalletPro palletising software is a plug-in for the ROBOGUIDE simulation software, which allows operators to generate palletising patterns offline and away from the production area, before downloading and applying them to the robot.
The M-410iC-110 also supports FANUC intelligent iRVision sensors, which, when combined with the iRPickTool, enable the robot to pick up products from a conveyor belt. The robot supports all common FIELDBUS systems, and is easy to integrate into a production line or PLC host.
Andrew Armstrong, sales and marketing manager at FANUC UK, said: "FANUC's M-410 series is already renowned for its high repeatability and strength within the palletising sector. The M-410iC-110 marks the next stage in the development of this series for more lightweight, compact applications. Not only is it the fastest robot in its class, but its compact size and FIELDBUS capability allow it to be retrofitted easily to any existing palletising line."
OTHER ARTICLES IN THIS SECTION