ARTICLE
Warehouse efficiency event
24 October 2017
Teaming up with some of the UK's leading companies from the warehouse, logistics and energy sectors, Fronius UK will be opening its doors to visitors on 21st November for an event focusing on maximising energy savings in the warehouse.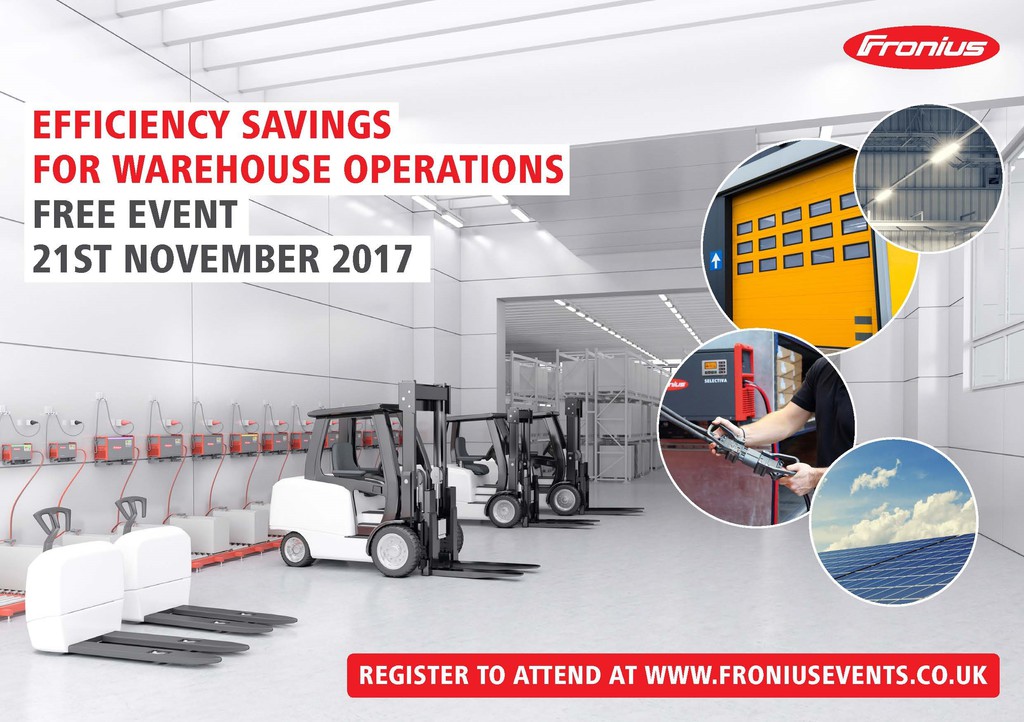 Free to attend, the day will provide visitors with the know-how to achieve cost-reductions on day-to-day operating costs, while making the working environment more comfortable and helping the environment. A range of specially selected and informative seminars from guest speakers will explain how to make simple changes to various aspects of your operation that can save you cash.
"This event is an ideal opportunity for people to gain an understanding on where savings can be made and meet suppliers that can make them happen," Ross Adams, sales manager of Fronius UK comments. "The seminars will cover a variety of warehousing topics including forklift battery charging systems, renewable energy for business, lighting, alternative heating solutions and much more".
The warehouse efficiency event will take place on Tuesday 21st November, 10am – 3pm at Fronius UK's technology centre in Milton Keynes. Refreshments will be served throughout the day.
OTHER ARTICLES IN THIS SECTION