ARTICLE
Materials handling equipment: Product range expanded
23 March 2018
Sidetracker Engineering have diversified into new markets for its materials handling equipment, while retaining the range of multi-directional lift trucks which have been the mainstay of its business since 1963.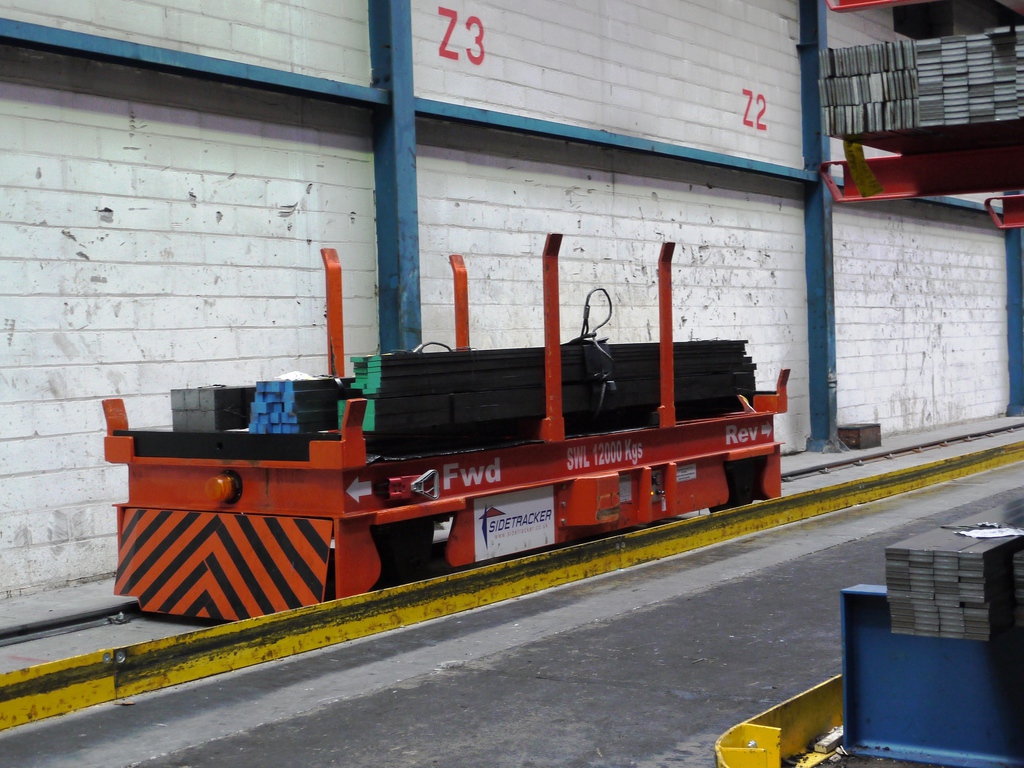 Two man-up machines: particularly useful when steel stock holders receive orders for mixed quantities of light duty sections. These can then be bundled, trade weighed and labelled at height. This saves time bringing bulk stocks down to ground level, to pick one section and then returning it back into the racking. The truck can be specified also to handle bulk stocks in and out of racking.
Heavy duty electric platforms: High capacity platforms, railed or free-standing are suitable for transferring materials between buildings where craneage is not available or for moving stocks long distances to despatch rather than tying up a forklift.
High capacity walk-behind trucks: Suitable when traditional fork lifts are deemed too bulky and expensive. Sidetracker can manufacture capacities not normally available with walk behind machines.
Heavy duty reach trucks: Capacities of 3-6t, make them suitable for heavy loads or double-deep applications.
All of the products manufactured by Sidetracker are backed by its own service engineers, all of whom have at least 10 years experience with the company.
OTHER ARTICLES IN THIS SECTION