ARTICLE
Ecademy extended
17 March 2018
The Grundfos Ecademy has built up a reputation for delivering a range of product and industry related topics that can be accessed 24/7 from a smartphone, tablet or computer.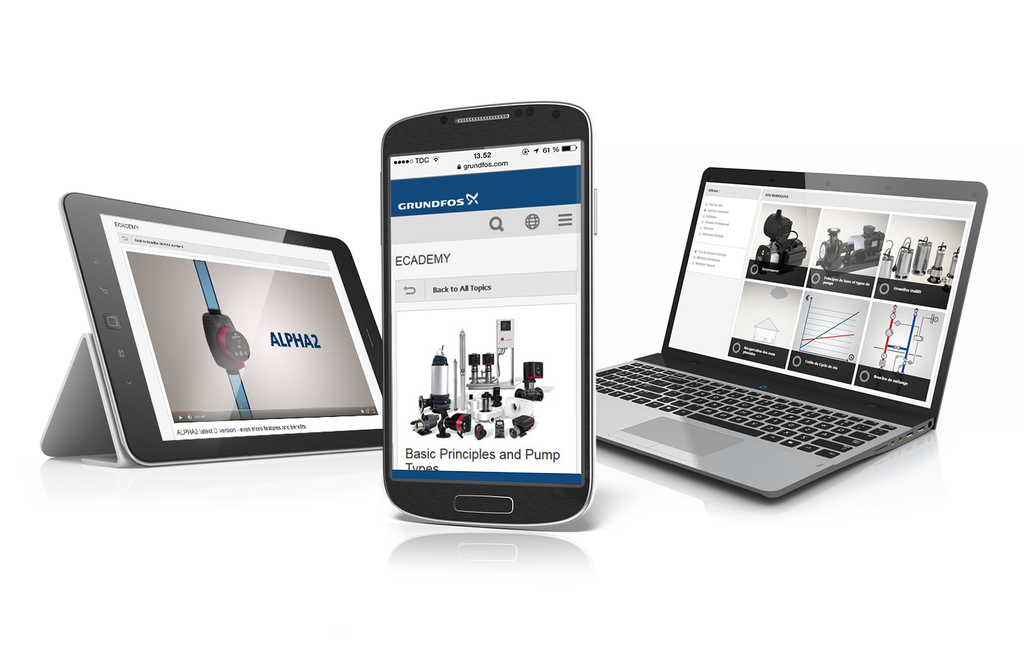 Following requests, they have extended its breadth and depth and have developed many new topics and supporting modules. These are aimed at a much wider target group of professionals who need to know about an increasingly diverse range of topics, covering pump products and their applications, the theory behind them as well as life cycle costs.
Regardless of whether you work with large or small projects or if you are involved with supplying or specifying pumps within a domestic set-up or in larger commercial building services area; with industrial applications; or if your interest lies in water utilities; there will be something that has been specifically designed with you in mind.
Find out about how the Ecademy can support you by visiting www.grundfos.co.uk/ecademy
OTHER ARTICLES IN THIS SECTION