ARTICLE
From drill and tap to complete job
20 March 2014
When R&G Precision Engineering purchased a FANUC ROBODRILL 14T for fast drilling and tapping back in 1992, the company had little idea that the range of machining centres would evolve into a highly flexible solution for machining complete jobs.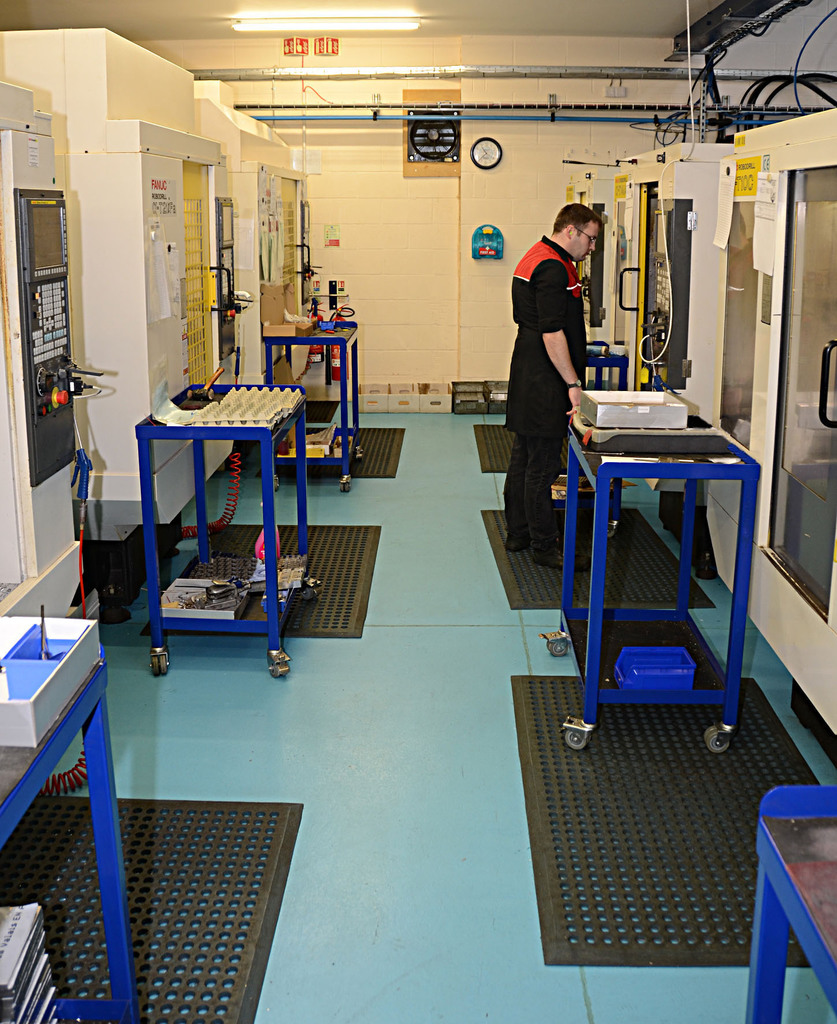 More than 20 years later, the Wellingborough-based business has seven ROBODRILL vertical machines, including 14T and 21T, producing high quality throughput for the aerospace, motor sport, medical, oil and gas and MoD sectors.
"We originally went for ROBODRILL because of its spindle speed and price, but follow on purchases have reliability as a key factor; the original machine remains an important resource to us and still runs efficiently", explained Enzo Chiarelli, managing director of R&G Precision Engineering, "Delivery demands for all the sectors we serve are similar now - if we can action work with short-lead times for the motor sport sector it becomes the requirement for aerospace as well.
"So speed is essential - the quicker we can get work off a machine the better. ROBODRILL has slowly evolved into a bigger machining centre with a faster and larger diameter spindle and more beefed up construction. With a longer bed and FANUC's high speed 4th rotary axis we're machining complete jobs with 20-30mm cavities."
Helping to reduce cycle times, on all seven ROBODRILLS, is FANUC's DDR system for high speed control of the x -axis (4th axis). DDR is a direct drive zero backlash linear motor that eliminates waiting time for table positioning. A DDR-T option (5th axis) is available which combines a tailstock for fast turnover positioning requirements.
Although R&G Precision is machining mainly aluminium components on its ROBODRILLs, later versions of the machine, the α-DiA series, have a high-rigidity framework making it equally suitable for cutting cast iron.
Control has led the evolution of increased performance with the latest iteration being the 31 i-B5 control system. "All our programmes are generated offline; programming wise and functionality - you get to find that FANUC is becoming the norm - and straight-forward for our operators and setters," concluded Enzo.
OTHER ARTICLES IN THIS SECTION