ARTICLE
Maintenance-free UPS
09 January 2018
Panduit has launched a new Industrial Network Uninterruptible Power Supply (UPS) in Europe.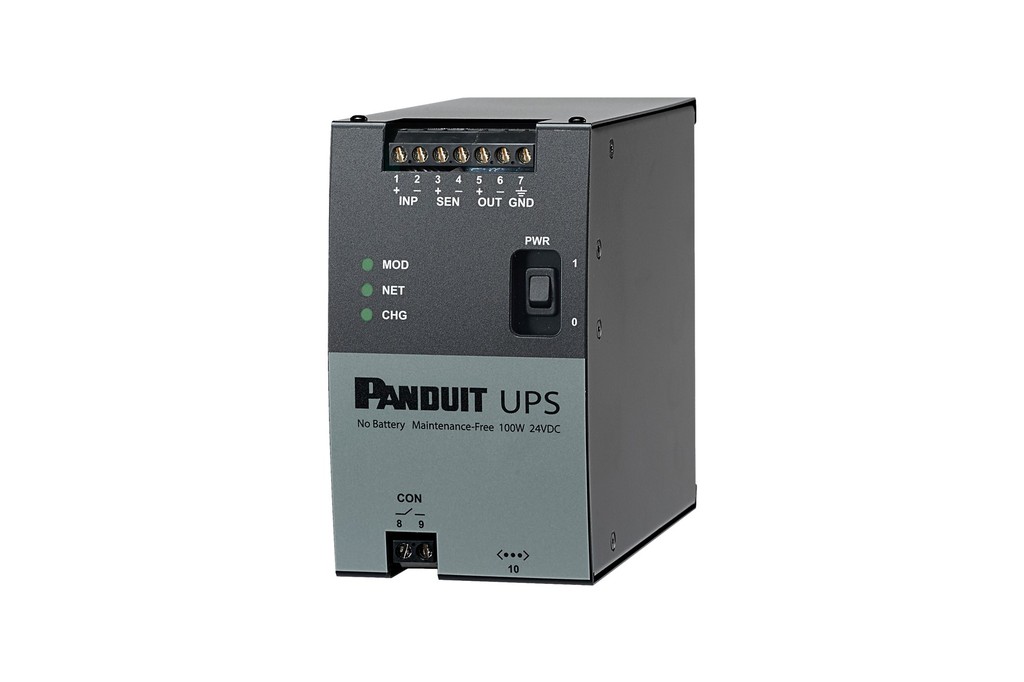 The product uses ultracapacitor technology instead of batteries. The company says this lowers the risk of downtime from battery failures by 39% to keep key equipment in facilities operating at full capacity. Panduit adds that the no-battery design also makes the device maintenance-free for up to 20 years, providing two times greater ROI and 50-70% lower cost of ownership than an ordinary UPS.
The Industrial Network UPS is powered by a 24VDC (nominal) input and provides 24VDC (nominal) output at 100W (maximum) for a duration of 2.1 minutes (minimum). A network interface enables remote monitoring of device health through Simple Network Management Protocol (SNMP v1/v2c/v3). The remote device management uses standard web browsers and is compatible with FactoryTalk. A DIN Rail width of 80mm saves panel space, and the compact, single-unit design allows easy and quick integration into control and equipment panels.
Panduit's Industrial Network UPS has been designed to provide uninterrupted power for critical applications including managed network switches, micro PLCs, and HMIs deployed on the factory floor. Thanks to a wide operating temperature range of -40 to +60ºC the device is suitable for use in extremely low temperature environments as well as elevated temperatures without loss of performance or reduced life.
OTHER ARTICLES IN THIS SECTION