ARTICLE
ATEX-certified drills
01 August 2019
Two ATEX-certified drill ranges from Chicago Pneumatic feature special chuck protection to lower the risk of sparks and increase safety for operators in potentially explosive environments.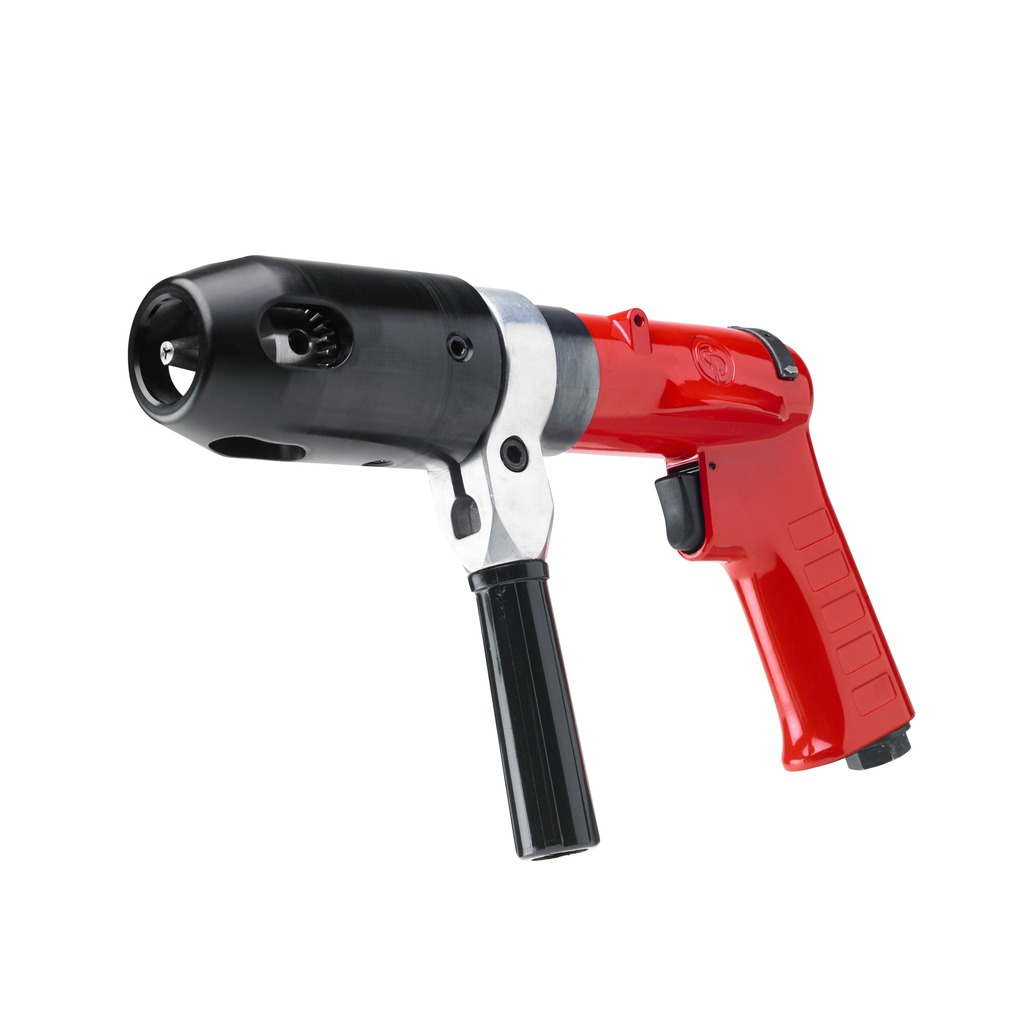 Delivering high power and performance, as well as peace of mind, the new and cost-effective CP1114R and CP1117 pneumatic drills are ATEX certified to Group II Category 2G/D, for use in environments where flammable gases and dust may be present.
The ATEX CP1114R reversible drill is suitable for various applications including drilling, tapping, reaming, honing, and mixing. These drills feature an easy-to-operate forward and reverse switch and are said to have exceptional durability. They are capable of running for 800 hours before maintenance. As a result, they provide a long service life enabling users to reduce their maintenance schedule and associated costs. The drills are available in speeds of 500 and 2600rpm.
The company has also achieved ATEX certification for three models of its CP1117 drills, delivering speeds of 500, 2600 and 3200rpm. The CP1117 ATEX range is powerful and efficient, delivering 1hp (750W). Moreover, these drills are designed with a strong and precise gearbox, allowing hard drilling with high durability. The special protection on the rotating chuck prevents the drills from being a potential ignition source, therefore increasing safety levels.
For more info on CP's ATEX certified drills: https://www.cp.com/en-uk/tools/news-events/product-news/cp1117p-cp1114r-atex-drills.
OTHER ARTICLES IN THIS SECTION