ARTICLE
Power supplies guide
11 August 2016
Murrelektronik has issued a new Power Supplies Guide. The guide to Switch Mode Power Supplies is completed with Transformers, Buffer Modules, Redundancy Modules and Load Circuit Monitoring.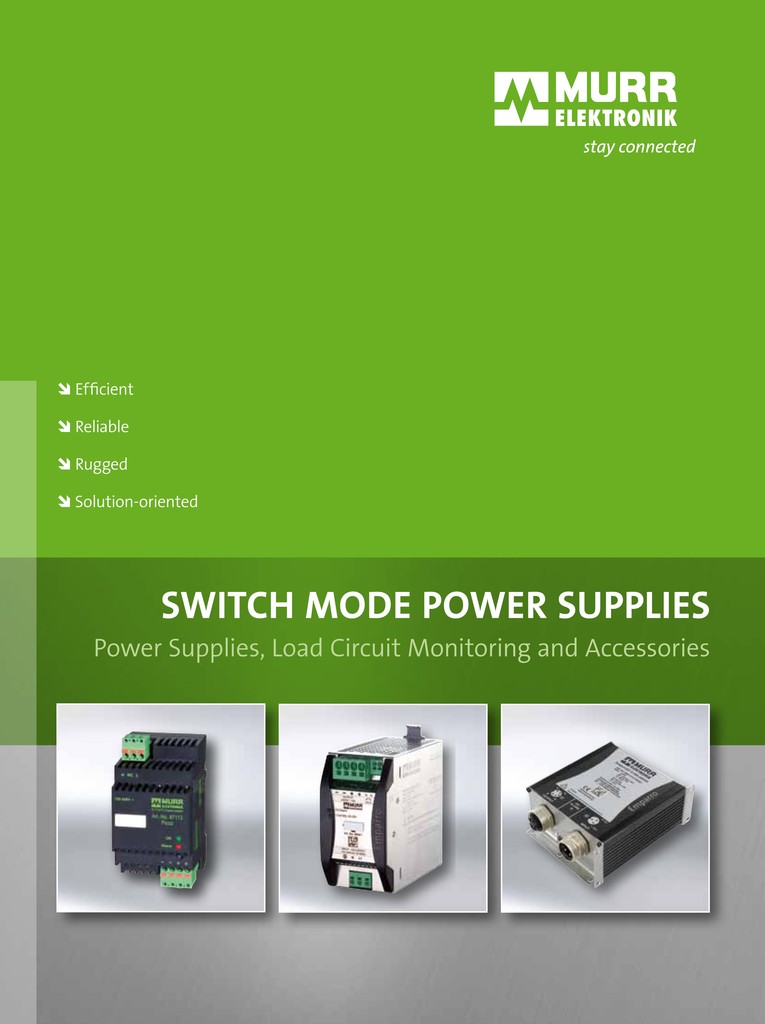 Murrelektronik has been manufacturing power supplies and transformers for over 40 years and the company's innovative power management solutions continue to be the preferred choice in a wide range of industries.
Murrelektronik's quality and service is trusted the world over, as our power supply units are extremely reliable – increasing machine uptime and saving money. Over the years, the portfolio has expanded into a comprehensive range that offers flexible power management solutions to suit every application.
OTHER ARTICLES IN THIS SECTION